On July 23-24, the most popular urban open-air of Russia - VK Fest was held in Moscow with the support of E–ON and FRESH BAR!

E-ON traditionally supported the event:
the guests of the event enjoyed a wonderful view of the white hip-hop and alternative music scene from the brand-organized grandstand in the heart of the park.
Brand ambassador Slava Marlow from the main blue stage invited everyone to the E-ON stand (the brand announcement is saved in the VK Fest broadcast, which has already collected more than 100 million views, see here).
Also, together with Slava, a raffle was held, where the lucky ones received branded T-shirts, popsockets, and the main super prize was a year's supply of E-ON and a "Platinum disc" received by Slava Marlow for the album "Legendary Dust"!
At the end of the event, 95 000 people not only listened to their favorite music and enjoyed the atmosphere, but also got energized by E-ON.
Also this year, the FRESH BAR brand was presented for the first time at VK Fest:
in a colorful cube organized by the brand next to the purple indie music stage, the guests of the event danced and refreshed themselves with FRESH BAR drinks.
Another surprise was the #VKFestFreshChallenge dance challenge from FRESH BAR and brand ambassador NILETTO.
The winners received the FRESH BARxNILETTO merch and the opportunity to take memorable photos with the artist.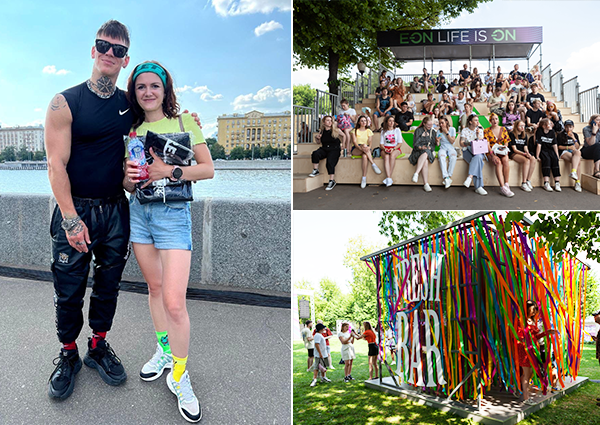 Source:
press office of SNS GC