E-ON & FRESH BAR were partners of REFORMA CHAMP – the All-Russian dance championship held on April 8-9, 2023 in Moscow and united dancers of all styles, views and ages from 13 cities of Russia.
>3,100 participants and viewers offline and >23,000 viewers of the online REFORMA CHAMP live broadcast witnessed how vivid the dancers' performances can make the energy of E-ON and the refreshing taste of FRESH BAR!
Large-scale integration of E-ON & FRESH BAR into REFORMA CHAMP:
- integration of the partners' logo into all the championship visuals (press-wallsin the lobby and on the main stage, announcing the championship posters, announcing the posters by the championship judges);
- broadcast of the branded video in the lobby and on the main stage;
- mentions by the host of the event;
- support in social networks of the championship and judges;
- live broadcast in VK (with a branded stamp);
- promotional distribution of products to participants and spectators of the event;
- awarding the winners of the nominations with bright merch and E-ON & FRESH BAR beverage packages.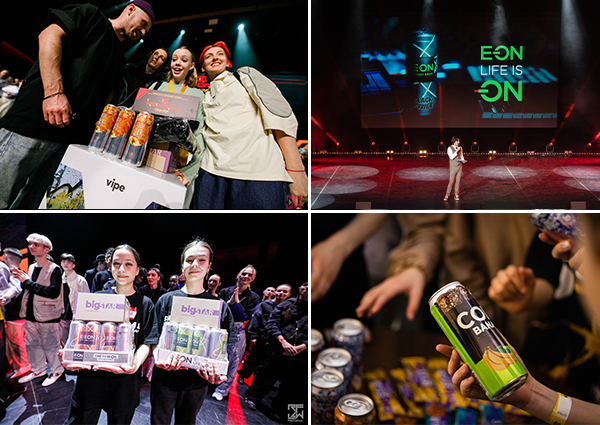 Source:
press office of SNS GC