In the second quarter of 2022, the TORNADO ENERGY began cooperation with the Association of Student Sports Clubs of Russia (ASSC), one of the most numerous youth sports organizations.
TORNADO ENERGY became a partner of the Esports Games of the ASSC of Russia through the All-Russian Festival of Student Sports ASSC.Fest, held from May 16 to May 23 in Kazan. More than 3 000 students from 45 regions of Russia became participants.
During integration into Esports games ASSC.Fest TORNADO ENERGY brand used such tools as:
• branding of the ASSC page in VKontakte and publications mentioning the brand (placement of the logo, images of the TORNADO ENERGY bank vk.com/asscrf;
• branding of the form of participants of esports games;
• * integration in the promo video (see the promo video: vk.com/video );
• branding of the championship broadcast in VKontakte (see the broadcast: vk.com/video );
• mention of TORNADO ENERGY during the entire broadcast in VKontakte;
• provision of products to broadcast commentators;
• * branding of the main page of the ASK website ssca.ru;
• placement of the TORNADO ENERGY logo on the screen of the main stage of the festival.
The TORNADO ENERGY logo was decorated with the tents of the fan zone of Esports Games. And on the main screen of the Volga State University academic building, a promotional video of the tournament was shown every five minutes together with TORNADO ENERGY.
All participants of the festival received a partner package with TORNADO ENERGY products as a gift!
Media integration indicators in online/offline:
- planned number of views: 12 500 000
- coverage: 3 000 000 +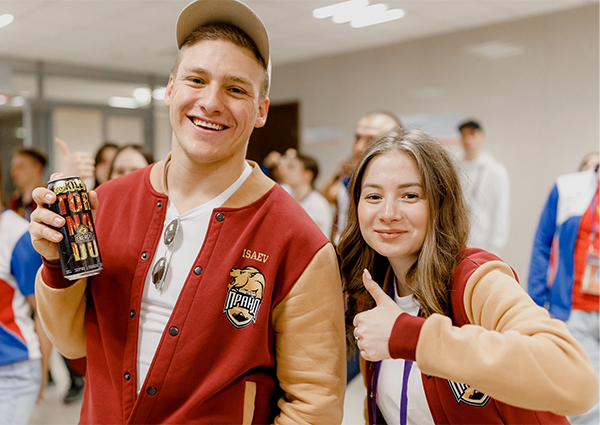 Source:
press office of SNS GC