This time, a housewarming party with a delicious cake from the Company in a new workspace created in accordance with the highest standards of comfort, practicality and design, the team of the SNS-Kemerovo branch celebrated.
Colleagues shared their impressions about the new office:
Ivan Beresnev, general director of the branch:
In a new position in a new office! :) The new wonderful office is spacious and bright, comfortable and functional. Of course, this has a positive effect on the working mood!
(*was recently appointed GDB)
Oksana Noskova, chief accountant of the branch:
The new office is gorgeous! All the details are thought out to the smallest detail. Everything is here for a comfortable and fruitful work!
Pavel Kolesov, branch supervisor:
The team really likes the office. Everything is thought out, equipped for comfortable work. Amazing renovation. Excellent warehouse and box for cars. Only positive impressions! Everyone is happy!
Congratulations to the branch team of SNS-Kemerovo with the move!
We wish you positivity and good luck in business in a new place!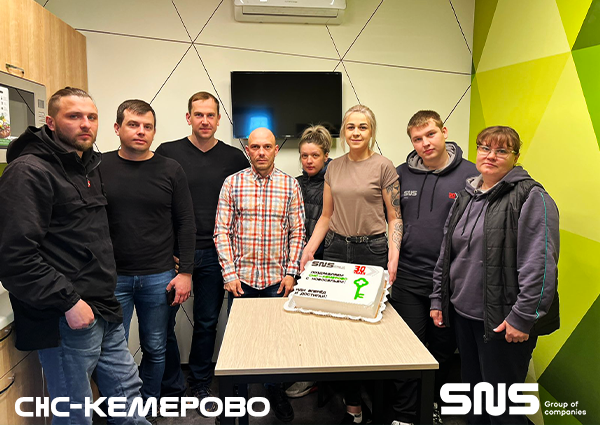 Source:
press office of SNS GC