The line of TORNADO ENERGY flavors has been replenished with the novelty TORNADO RAZZBERRY.
Key features of the new product:
- bright and special energy flavor of raspberry, unlike any product on the market;
- more than 80% of the participants of the degustation among the target audience rated the flavor as excellent;
- design: bright, catchy, in pink-green colors, in the style of the brand, but absolutely new;
- energy boost for the whole day (in the composition: caffeine, taurine and vitamins);
- formats: 0.45 L (can) and 0.473 L (plastic bottle);
- promotion within the framework of large-scale brand support: LV, SM, special projects bloggers, streamers, POSM in selling points.
TORNADO RAZZBERRY – soon on all shelves of the country!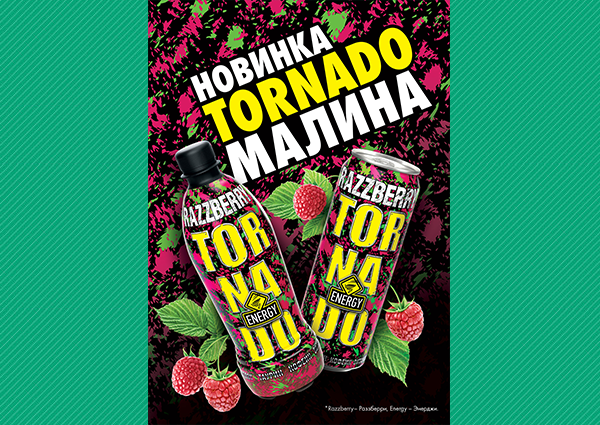 Source:
press office of SNS GC