Please welcome ILYINSKY LEMONADES in the updated trendy design!
The GFD marketing team has developed and implemented a redesign of the packaging of ILYINSKY LEMONADES to enhance the image of the youth modern brand
Due to the bright modern design with an accentuated trendy logo and a juicy food zone, ILYINSKY LEMONADES stand out on the shelf among other products as advantageously as possible.
We are sure that ILYINSKY LEMONADES in the updated trend design is guaranteed a great success. After all, the vast majority of the target audience, represented by students interviewed on the eve of the redesign launch, rated the new packaging perfectly!
Soon on all shelves of the country!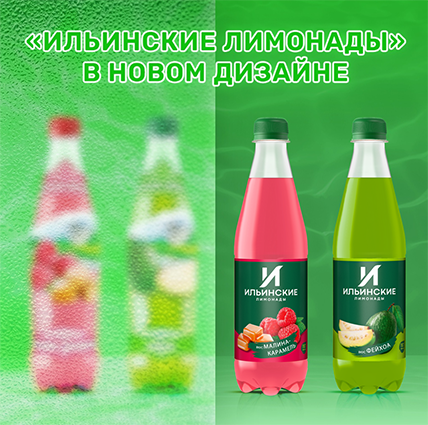 Source:
press office of SNS GC