FRESH BAR has launched a powerful advertising campaign with a new brand ambassador – popular blogger and idol of youth Vallya Carnaval!
Within the framework of OLV* support, users of the most popular Internet sites (Yandex, VKontakte, network Mail.ru and many others) will see a positive youth video with the participation of Vallya Carnaval.
According to the story, opening a bottle of FRESH BAR, Vallya gets into the bright world of already beloved flavors of Kiwi Mix, Alfa Cola, Double Funny, Citrus Ice, as well as this year's magically delicious novelty – Magic Skills!
The expected coverage of the campaign is 53 000 000 million people!
See the video featuring Vallya Carnaval and FRESH BAR link to: https://vk.com/video/@id459468580
* OLV (online-video) – is a type of video advertisement
where inserts are integrated
into a streaming video or a website page.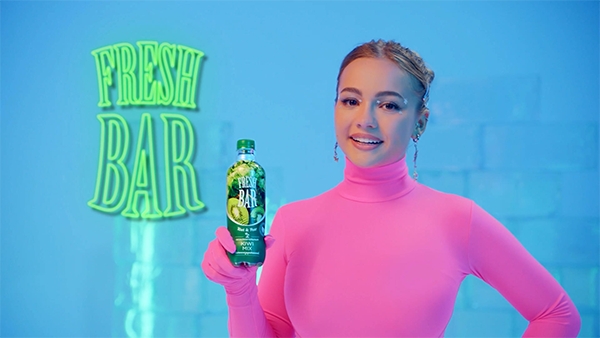 Source:
press office of SNS GC