On November 3, with the support of E-ON ENERGY DRINK, the Temple of Ghost electronic music festival dedicated to the Halloween holiday will take place!
Temple of Ghost will be held in two historic mansions on the embankment of the Moskva River and will unfold on four thematic stages, where iconic domestic and European musicians will meet to immerse themselves in the exciting world of electronics together with the guests.
16 themed rooms, a maze with immersive elements, performances, 18 actors — all to match the holiday. Moscow has not seen such events for a long time!
E-ON ENERGY DRINK will act as an exclusive partner in the category of energy drinks and energize 3,000 guests for the whole night.
Brand representation at the festival:
— menu maps of six bars;
— separate special menu;
— branded equipment (refrigerators, bar carpets, neon signs).
More about Halloween-Temple of Ghost Festival: https://tod.show/ghost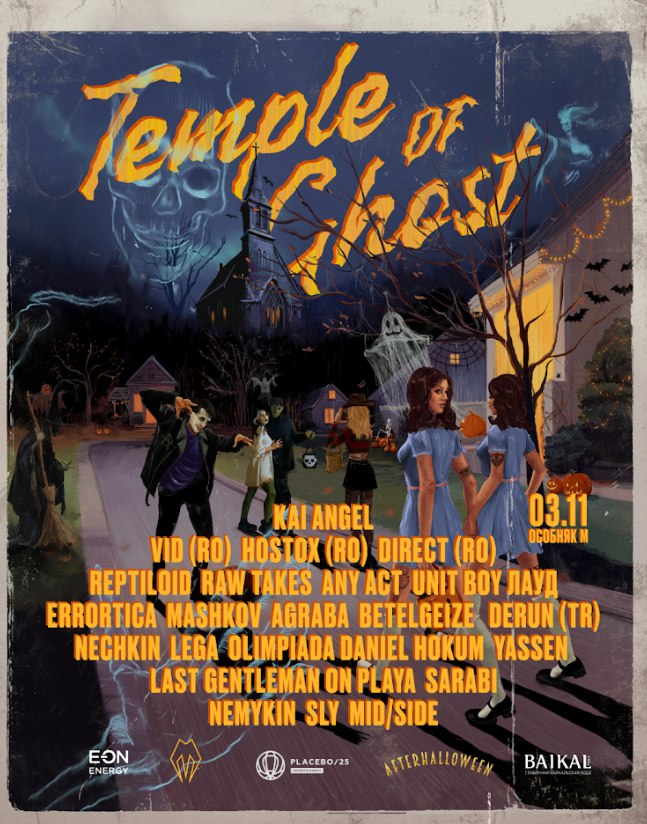 Source:
press office of SNS GC