From October 22 to 24, 2021, Moscow will host the grandiose VIII International Festival of healthy lifestyle and sports SN PRO 2021*.
As part of the festival E-ON SPORT SUPPORT will present its stand where guests will be able to taste E-ON drinks with BCAA amino acids. The invited guest will be the brand ambassador of E-ON SPORT SUPPORT Vasily Smolny, who will talk about the unique functionality of drinks.
Also E-ON SPORT SUPPORT has prepared a raffle combined with sports activities. Guests of the stand will be offered the opportunity to win a can of drink on the wheel of fortune.
Depending on which drink the arrow of the wheel of fortune points to, it will be necessary to perform a certain task: hold the bodybar simulator straight out, do push-up on the bars or keep balance on the balance board.

There is no doubt that the E-ON SPORT SUPPORT stand will make a stunning impression on the guests of the event!

---
*SN PRO is a novelty of the sports industry, lectures and master classes and impressive athletes. The exhibition-festival covers almost all sections of sports: the popular topic of wellness, nutrition, equipping, outfit, shoes and equipment, goods and accessories for sports and fitness, new technologies and services. In terms of the scale of the multi-sport events presented, SN PRO has no equal in Russia.
The expected number of guests at the exhibition is 10 000 people!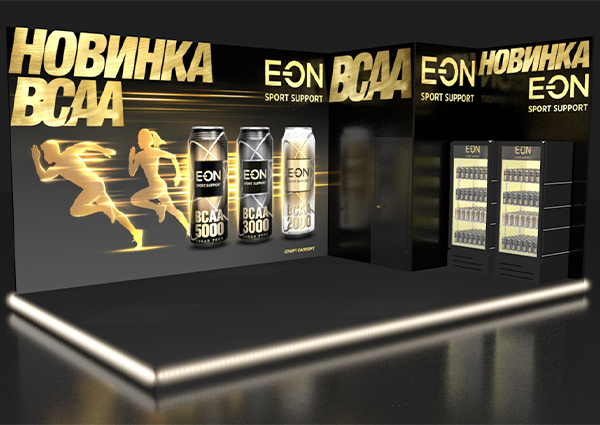 Source:
press office of SNS GC