FRESH BAR expands the range of COLA-flavored drinks!
Now, in addition to the most popular flavor of FRESH BAR ALFA COLA, GFD presents a whole line with the flavors of COLA - the most popular flavor of CSD in the country:
- COLA ORIGINAL – impeccable flavor of classic cola;
- COLA ZERO – rich flavor without a gram of sugar;
- COLA VANILLA – vanilla flavor in every sip;
- COLA BANANA – exclusive flavor with notes of ripe banana.
ADVANTAGES OF THE NEW LINE:
- high quality of the product;
- great flavor combination;
- a new offer from a well-known brand;
- bright and attractive design.
The new line of COLA from FRESH BAR is presented in bottles of a new shape with a roll-fed label. The 0.48L PET format is the first to enter the market.
Soon on all shelves of the country!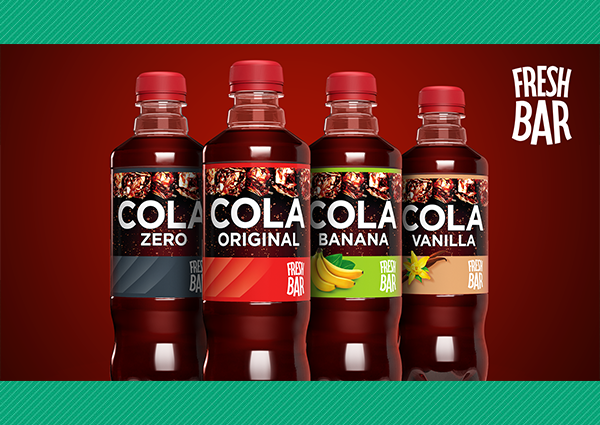 Source:
press office of SNS GC