Trend flavors TORNADO MANGO (one of the most popular flavors on the soft drinks market) and TORNADO CACTUS (unique for the category, but already a popular flavor) are now available in large 1L formats!
There is no doubt that consumers will appreciate the new flavors format, because it`s enough for both family and friends!
Soon on all shelves of the country!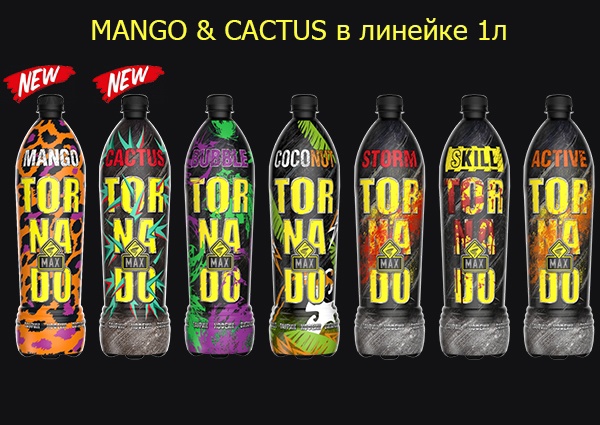 Source:
press office of SNS GC