Constantine Danilov better known as Zmogk inspired by the new bright shades device glo mini and made two distinct works: abstract sketch and portrait of a group DIE ANTWOORD. His works were watched by visitors in Gorky Park during Park Live festival.
The company invited Konstantin Danilov for a new project within the festival Park Live. He is one of the first professional Russian graffito who began painting in late 90s. Street art artist`s works can be seen in the cities of Russia and abroad. Zmogk went through several stages in his creativity. He was fascinated by fonts first and then became interested in images of robots and abstractions.
The artist worked in a special area glo during the festival which took place in July 16 in Gorky Park. The colors of his drawings repeated new summer shades of glo mini device. Zmogk presented abstraction with a white circle on the first day. "The circle as the center of the composition is very well integrated into my author's graphics and is always found in it. In the name of Zmogk is the letter "O", which is a circle in fact. As in the rest of the works, and in this one, the circle is a kind of center around which revolves the rest of the galaxy of shapes and colors" says the artist.
Next two days Zmogk created a portrait of headliner music band DIE ANTWOORD. According to the artist he was impressed by the music videos and their frantic energy.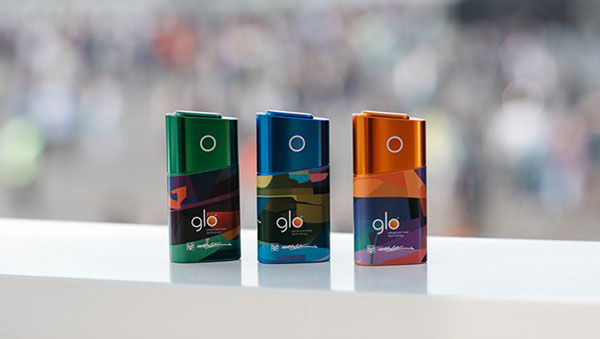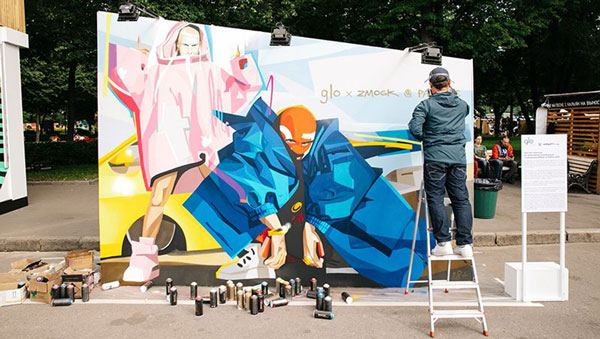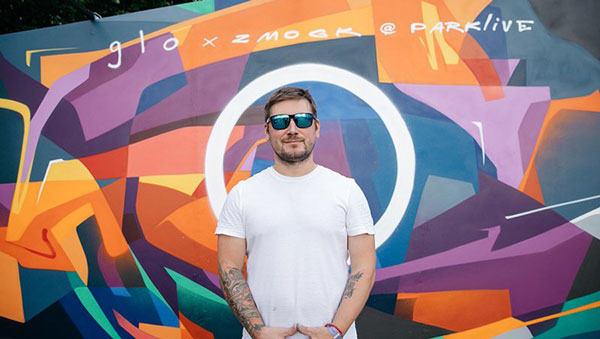 Source:
rbc.ru