TORNADO ENERGY, together with the company Mail.ru is supporting the LAN-final Warface Open Cup: Season XIII, which will be held in Minsk on June 8-10 at the Falcon Club Arena.
Eight teams from Europe and the CIS will compete for prizes worth 5,000,000 rubles.
The participating teams will include AG - four-time winners of the Warface Open Cup, Young - who were finalists last season, and the European challengers with their eye on the winning place: Vaevictis.eSports and Tilted.
Visitors and participants will be able to watch a grand play-off between finalists, meet leading vloggers, enjoy a fun entertainment program and, of course, recharge their batteries without limit thanks to TORNADO ENERGY.
Cybersports fans will also be able to watch a live broadcast of the final on the popular social media sites, VKontakte, Odnoklassniki, YouTube and Twitch.
More details on the event: cybersport.ru
Watch the event broadcast live in the TORNADO ENERGY group on VK
ABOUT WARFACE
Warface is a popular free2play on-line shooter game from the world-renowned studio Crytek, creator of the legendary game Far Cry and the Crysis series. Warface now has almost 50 million registered players all over the world. Regular cybersports tournaments in this online shooter game are held, with cash prizes: there were more than 50 competitions in 2016 and 2017 alone.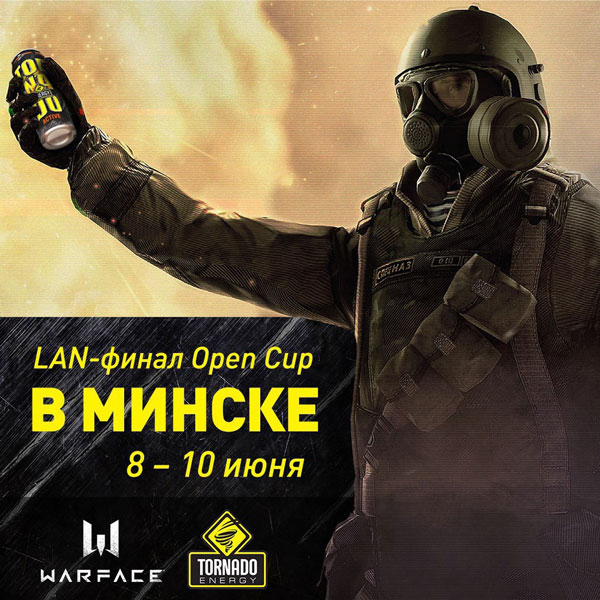 Source:
GC SNS Press Service