TORNADO ENERGY TEAM – THE CHAMPION OF THE GOLD SERIES!
The final of the Golden Series competitions took place on November 26 in Kiev. After a hard fight TORNADO ENERGY TEAM won the first place! With this victory the team confirmed the status of the best among all the teams of the CIS countries in the World of Tanks.
On the way to victory TORNADO ENERGY TEAM members overcame seven weeks of intense battles. Everything turned out well: the League trophy as well as the prize of $ 65,000.
Over 275,000 people watched the live broadcast of the final!
* Gold series is a local World of Tanks competition of eSports teams.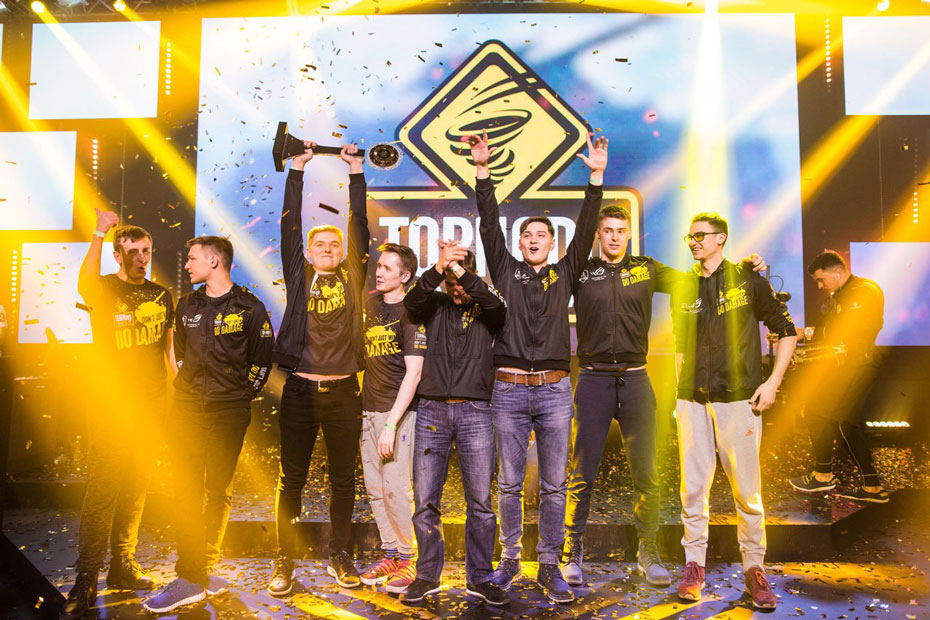 Source: GC SNS Press Service