The eSports TORNADO ENERGY team (in the discipline PUBG) successfully performed in the final of PEL Contenders 3rd phase: every game day over a period of two weeks of competition in group A gamers took I place, thus leaded the tournament by a large margin.
A battle in the decisive final of PEL Contenders will take place in the middle of October, which results in the tournament teams that took places from I to XII will go to Germany for PEL Promo. That means that TORNADO ENERGY team is to make a hard, but spectacular battle.
Cheer for our team!
TORNADO ENERGY – stop at nothing.
PEL Contenders:
the tournament, in terms of which teams have opportunity to make a hard way from the winners of PEL Open to potential status of the best team of the world!
More about: https://pubgesports.eu/ru/overview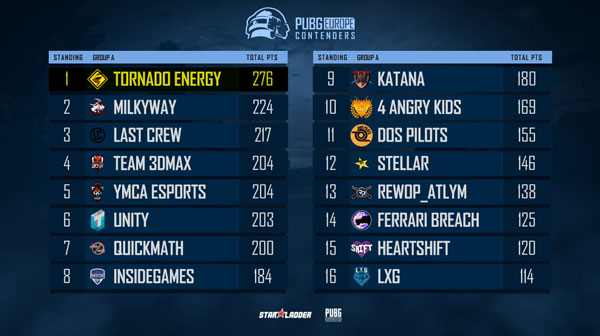 Source:
GC SNS Press Service