The eSports TORNADO ENERGY TEAM in the discipline PUBG successfully performed in the final of PEL Contenders and took 4th place. The team entered the PEL Promo – tournament which takes place between the divisions of PEL and PEL Contenders.
It is attended by 4 teams at the bottom of the PL standings as well as the strongest 12 teams from PAL Contenders Finals.
The tournament will take place in PEL Studio in Berlin where 16 participants will play 20 matches in 4 days. The strongest 4 teams according to the results of PAL Promo will go to the third phase of PEL. The rest will continue to play in the Contenders division.
PEL Promo starts today at 20:00 Eastern European time.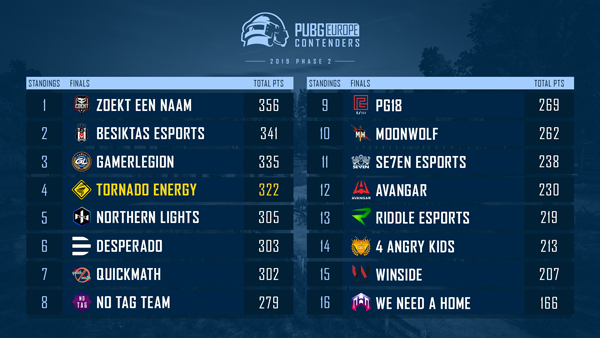 Source:
GC SNS Press Service