The TORNADO ENERGY brand is now the Virtus.pro Club's headline sponsor for Fortnite!
Virtus.pro founded in 2003 is one of Russia's oldest cybersports organisations and a member of the ESforce holding. The club currently has teams for Dota 2, Counter-Strike: Global Offensive, Paladins, Artifact и Fortnite. At present Virtus.pro has a prize fund of more than $12 000 000. Its success is largely due to its standout performance playing Dota 2: in the 2017-2018 season the team won four out of six Major-level tournaments taking first place. In the first part of the 2018-2019 season the team won the top prize in the Kuala Lumpur Major, and they have already qualified for the International.
Under its partnership agreement with Virtus.pro TORNADO ENERGY will be the main sponsor of the Fortnite team: the brand's logo will be featured on the team's kit, its social media pages and on its Twitch live streams.
We are confident that the partnership between our energy drink and Virtus.pro is a recipe for success: the members of the Fortnite team are among the most forward-looking and promising players in the world, as they regularly demonstrate by their performance in championships, while TORNADO ENERGY is uncompromising in its determination and consistently aims for the number one place.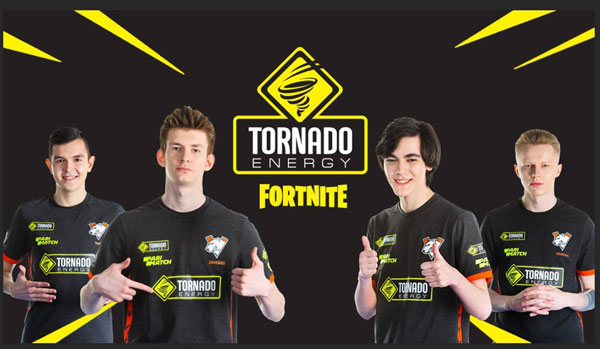 Source:
GC SNS Press Service