Autumn 2019 was marked for the TORNADO ENERGY brand by an update of the design of the whole range products. Now the brand has become more brighter and more noticeable on the store shelves!
What`s new:
the names of the flavors of the drink have become more prominent through their transferring to the top of the package and replacing the font with a larger and more stylish;
branded paint splashes became even more;
information about the main functional ingredients of TORNADO ENERGY is transferred to the lower part of the package and highlighted with a stylish silver gradient.
Tins and bottles in the new design are already on the shelves of stores across the country!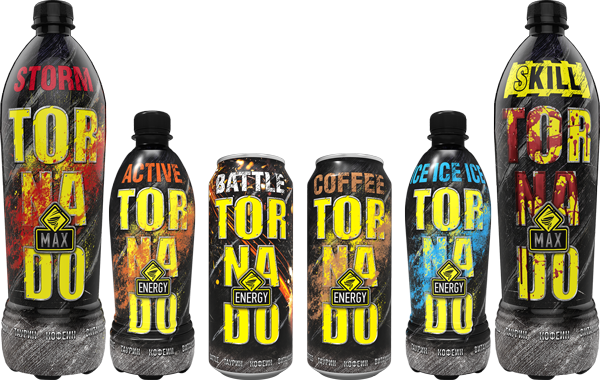 Source:
GC SNS Press Service