We are glad to share the positive news of the Rebranding. As a part of the project the team of the SNS-Ivanovo branch moved to a new workspace: excellent office created in accordance with the highest standards of comfort, practicality and design, as well as a comfortable equipped warehouse.
Colleagues traditionally celebrated the housewarming with a delicious cake from the Company and shared their impressions about the new office:
Alexey Parfilov, General Director of the branch:
«The office is beautiful, the soul is singing :)! Every morning we come to work and immediately get charged with positive emotions. The branch team highly appreciated the new workspace. And candidates at interviews note a high level of quality and comfort of the office»
Anastasia Kirillova, Secretary of the branch:
«A comfortable and modern office with a comfortable open space and equipped workplaces»
Kristina Kudryavtseva, Sales Representative:
«The office is cool: modern, cozy, with high-quality repairs. I have heard only positive comments from my colleagues. At the housewarming party, it was very nice to get a delicious cake from the Company»
Congratulations to the branch team of SNS-Ivanovo with the move!
We wish you more productive work in your new office!
Rebranding is one of the large-scale and significant projects of GC SNS, in the framework of which the Company's branches all over the country are gradually implemented updated standards for finishing and equipment of office and warehouse spaces.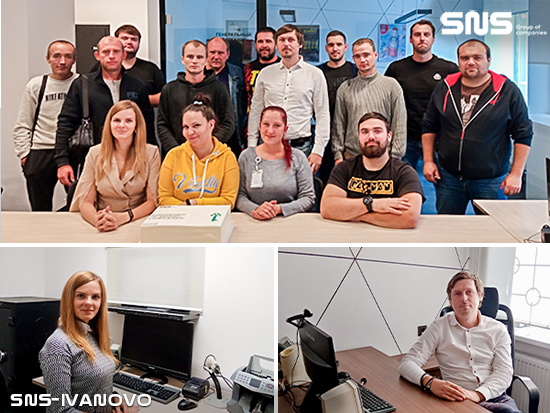 Source:
press office of GC SNS