SYSTEM 5.0 is a grand techno-industrial music event.
Several dance floors, large-scale industrial space of the building of the former Central Design Bureau of Machinery, hundreds of thousands of kilometers of wires and the most modern equipment - all this will make a truly large-scale and enchanting celebration for all fans of electronic music!

On the main dance floor the headliners of the party will perform - two heavyweights in the world of techno-vibrations - STEPHAN BODZIN (who will present his show performance for the first time on drum machines and synthesizers) and maestro MARC ROMBOY!
This dance floor will be covered in the enormous power of light and 3D Laser Show by Van Nosikov (Mehanika) and impressive visuals of works of mapping artists.

The second dance floor will be in the power of the community Somatik Sound System - a well-known association of performing artists preaching slow mo rave.
Somatik is a psychedelic slow-motion hybrid up to 90 bpm techno and bass music. Their musical philosophy is the movement from the outdated depressed post-industrial world of consumption into the future to post-humanism. Somatik Sound System will mainly present their live performances on the stage and a special author's design.
The third dance floor will be presented by the Moscow MAYAK Showcase team (Anton Kubikov b2b Ilya Abud). The guests of the party will enjoy deep techno and house vibrations performed by the musicians on the four vinyl turntables.
For many years Anton Kubikov has been the most important figure on the Russian and world music scene. He is capable of various creative experiments and always seeks to cooperate with talented people.

A quiet chilling zone, food court zone, special zones for different categories of tickets, VIP zones with individual bars, security, service and other zones will be equipped for the guests of the event.
Location:
ArtPlay, Saint Petersburg, Krasnogvardeyskaya Square, 3
More about the party:
VK
FACEBOOK
Join the night with E-ON ENERGY DRINK!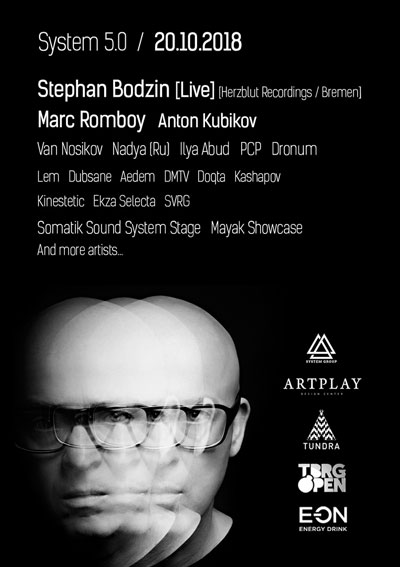 Source:
GC SNS Press Service