On October 14 2018 Staff party will be held at the club Light Project (Tomsk) with the support of E-ON ENERGY DRINK - a party for those who due to their profession cannot afford to rest at weekends and on public holidays, as they are responsible for the atmosphere in the establishments and set the mood for guests.
On this night barman, DJs, waiters, hosts of events and other representatives of the entertainment industry will prove that they also know how to relax and have fun!
Intense program awaits the guests of the party: competition of bartenders Speed ​​Mix with cocktails based on E-ON drink, welcome drink zone, popular DJs, go-go and special menu.
Location:
club Light Project, Tomsk, Lenin Avenue, 41
More about the party:
VK
Instagram
Join the night with E-ON ENERGY DRINK!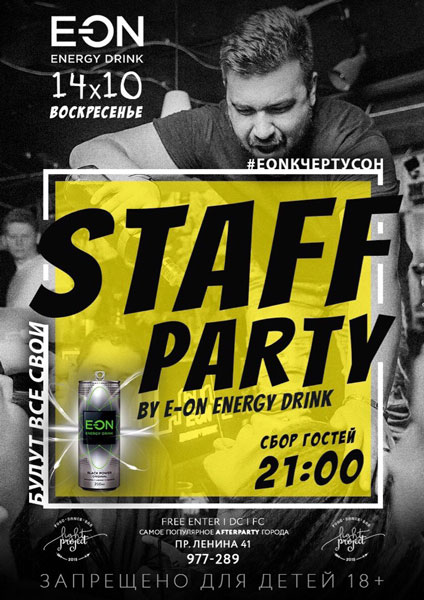 Source:
GC SNS Press Service