Summer is over, but this is not a reason to relax. Because September is the best time to start preparing for the next hot season. A high-quality training and E-ON BCAA 2000 SPORT SUPPORT – the best companions for achieving and consolidating sports results.
That is why E-ON BCAA and its brand ambassador Vasily Smolny have declared this month sports September, during which different sports activities will be implemented.
Specifically for those who do not yet know what E-ON BCAA is and what it is for, Vasily Smolny published a useful Instagram information post about the product.
The post received more than 5 000 likes!
Vasily also held a live broadcast on Instagram, where he told his followers about the benefits of BCAA and L-carnitine, which are part of the E-ON BCAA 2000 SPORT SUPPORT drink.
More than 21 000 users have already watched the broadcast video!
After a rich theoretical part another powerful training session from Vasily Smolny and E-ON BCAA 2000 SPORT SUPPORT took place!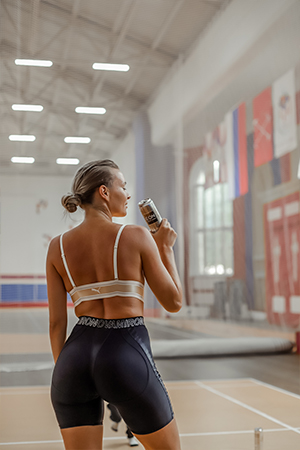 Follow the development of sports events on the official instagram pages of the brand E-ON and Vasily Smolny.

Source:
press office of GC SNS