On August 15 and 16, 2020, the music label Slowdance, which has already turned into a party brand in 12 years of its successful existence, will celebrate its birthday in the Mutabor art center in a large-scale and spectacular way!

The music program is scheduled for 24 hours. It will be presented by members of the label and artists who are congenial: Alexey Orlov, Andrey Pushkarev, Indigo Minds, Poly, Toki Fuko and many others.

E-ON ENERGY DRINK will give guests of the event an endless charge of energy, so that for many hours they can enjoy the sound of their favorite musicians.

More about the event:
Facebook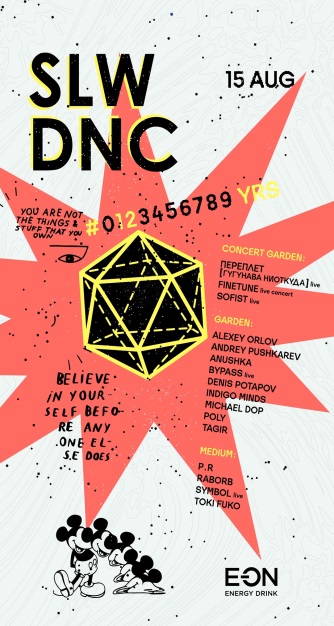 Source:
press office of GC SNS