On July 24 2020, the Embargo Villa club will host the 10th anniversary large-scale Record White Party beyond Sensation.
The show will take place at 4 locations and will not be limited to just a night party, but will smoothly transition into a signature daytime rave by the pool on July 25 and then re-light the night lights of the dance floors.
The party will be headlined by LIST, DR. SPY. DER, NILS, FONAREV, KOLYA, COSMONAUT, POLA, PEREDEL, ROCCA, LORENSIYA and many others!
Location:
The Embargo Villa club, Rostov-on-Don, Levoberejnaya st., 72.
More about the party:
Instagram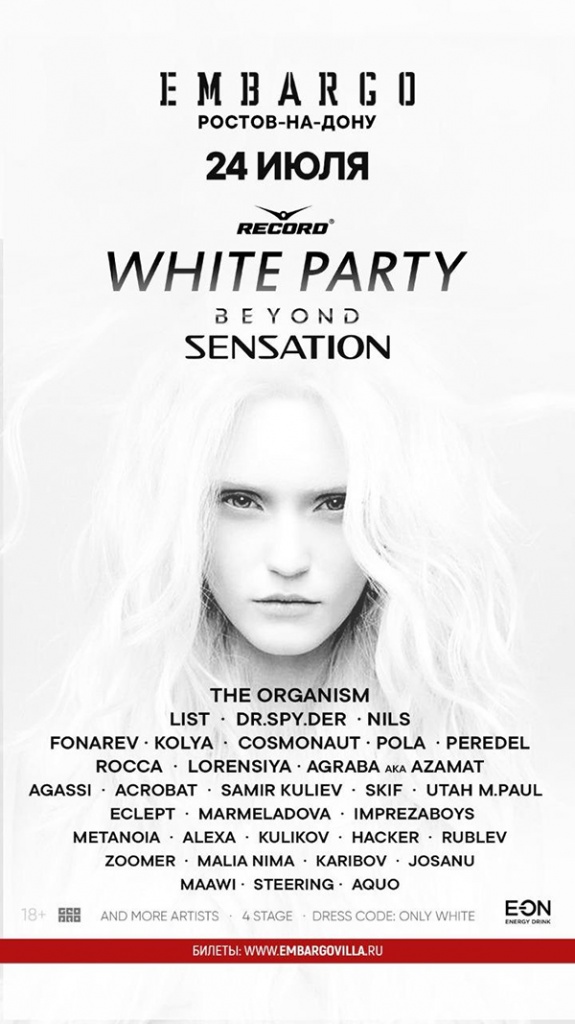 Source:
press office of GC SNS