On November 10 2018 at the club Zal (Saint Petersburg) with the support of E-ON ENERGY DRINK a powerful performance of rap performer Bumble Beezy will be held. After a long silence the musician presented another big release with the ambiguous name "111111". While the listeners are wondering what this combination of numbers means, Bumble Beezy is touring the country and concurrently finishing new material.
His concerts are always unforgettable heat, but this coming Saturday, a more large-scale and loud performance of the artist is expected!
Location:
club Zal, Saint Petersburg, Obvodnogo kanala embankment 188C
More about the party:
VK
Join the night with E-ON ENERGY DRINK!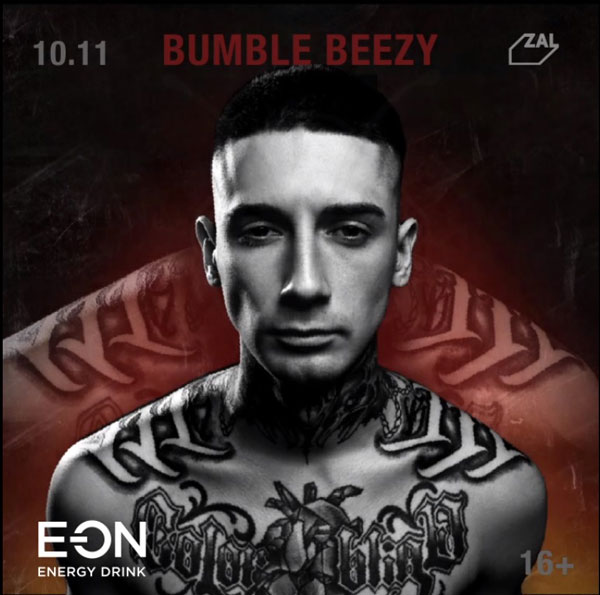 Source:
GC SNS Press Service