On August 12 team TORNADO ENERGY BATTLE in DUO * format and the player of TORNADO ENERGY STORM Recrent team successfully passed qualifying matches at the Grand Final of the PUBG Broadcaster Royale Tournament ** by Twitch ***.
The qualifications for the games were held on August 11 and 12. Teams were divided into open and closed divisions: in each they played ten slots. TORNADO ENERGY BATTLE won in the qualification Open, the player of the team TORNADO ENERGY STORM Recrent won by the results of the voting.
The final will be held from August 31 to September3 in Seattle (USA). Now the players quickly draw up the necessary documents for the trip, to compete for the total prize fund of $ 300,000 under the flag of TORNADO ENERGY!
* DUO format - a team consisting of two people
**PUBG - video game PlayerUnknown's Battlegrounds
***Twitch - video-streaming service, specializing in the subject of computer games including the broadcasts of gameplay and e-sports tournaments.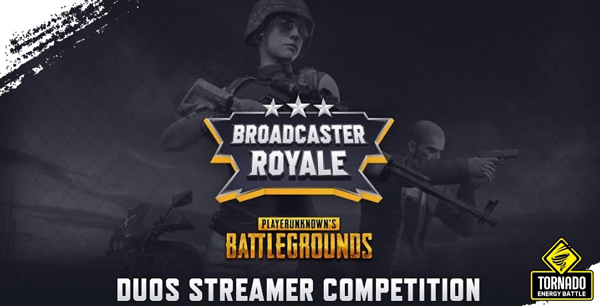 Source:
GC SNS Press Service