A new party season is starting in Tyumen, with the support of E-ON ENERGY DRINK:
There is a great weekend planned for residents of Tyumen, on 25-26 May in Atmosphere bar (22, Yamskaya Street). This is a new venue on the E-ON ENERGY DRINK map, so there will be a lot of surprises and unforgettable impressions in store for guests.
On 25 May guests will be able to kick start the COCKTAIL PARTY with a free welcome drink from E-ON and tracks from Tyumen's best DJs: FRONG, RANDAT, VASILIY FRANCESCO, and MANZIK.
Event details: VK
On 26 May DJ DASHA MALYGINA will headline the party in Atmosphere bar: she will manage the mood with ease and bring the dance floor to life with a menu of everyone's favourite classics from the disco era, plus genuine hip hop and authentic house tracks. Her tracks will dazzle listeners and are a test for any dance floor.
Event details: geometria.ru
On 9 June the noisy party will move on to Mr Jager bar (34/1 Pervomayskaya Street), led by DJ Cave, the official DJ of CENTR | GUF. They will play the best DJ sets, and only the most beautiful people in Tyumen will be here! And that's not all. The organisers have laid on a big draw, with 6 cases of E-ON ENERGY DRINK among the prizes!
Event details: VK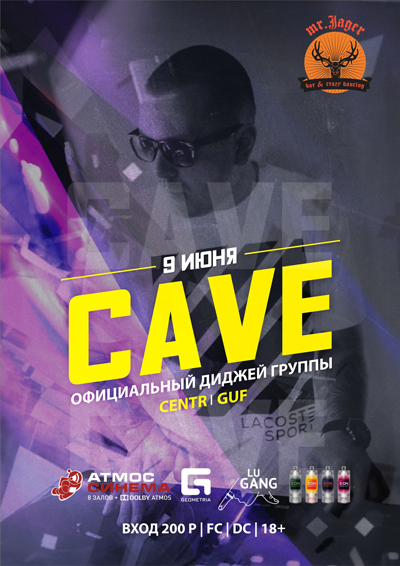 Join the night with E-ON ENERGY DRINK!
Source:
GC SNS Press Service