GFD Company continuously develops its success! Regular great news: on September 18 2018 three new products were launched:
the TORNADO ENERGY line (in the continuation of TORNADO MAX STORM 1 liter launch in 2017) was supplemented with another powerful weapon to gain absolute leadership - TORNADO MAX ACTIVE 1 liter;
FRESH BAR brand presented 2 new products: only natural ingredients, the perfect combination of orange, lemon and lime juices, the bright, juicy, refreshing and stylish design of FRESH BAR ORANGE BLAST and FRESH BAR CITRUS ICE from September 18 are available in a new format - 1 liter, perfect for a large company of friends and family consumption.
In the near future the new products will be available for consumers across the country from Kaliningrad to Sakhalin!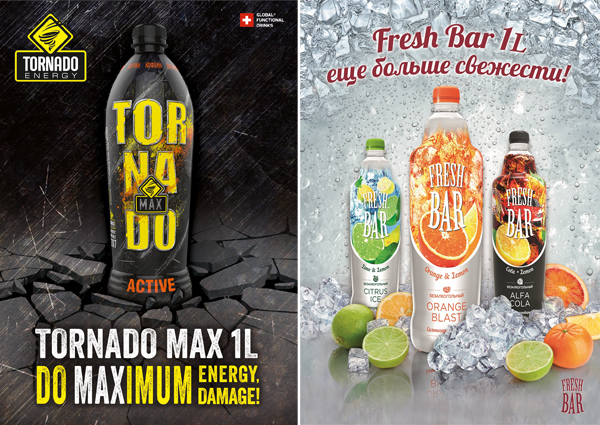 Source:
GC SNS Press Service