TORNADO ENERGY brand continues joint projects with the most anticipated rental novelties. 2019 has already been marked by a strong partnership with the film Men in black: international.
And now it`s time for not less large-scale joint promo with one of the most iconic and expected film premiere of the year from SONY Pictures- Zombieland 2: Double tap, within which:
released a special limited edition packing of the drink with exclusive design in style of the film;
on official brand page in VK the contest will take place with cool prizes;
at the most grand exhibition for fans of interactive entertainment and movies – IgroMir/2019 was presented a joint stand with thematic activities.
The mechanics of the contest:
make creative content (photo or video) with TORNADO ENERGY product in the frame;
get likes and reposts;
20 finalists will reach the final with the largest number of likes and reposts;
on November 1 the winners will be randomly selected among the finalists, which will get cool prizes from SONY (smartphone, headphones, watch, SONY TV, tickets for the movie Zombieland 2: Double tap ),supply of TORNADO ENERGY and super prize – a trip to Dubai to take a ride on the famous attraction Zombieland Blast-off.
Sure, the film and joint company Zombieland 2: Double tap & TORNADO ENERGY is awaiting a great success.
About the film:
The ruthless and fearless foursome zombie hunters continue their journey deep into the country. This time they have to fight not only with new species of the living dead, but also to engage in combat with other survivors which are not friendly. In addition, in their own ranks of hunters is planned serious discord.
In cinemas from October 24.
Join TORNADO ENERGY group at VK and get the opportunity to become the owner of cool prizes!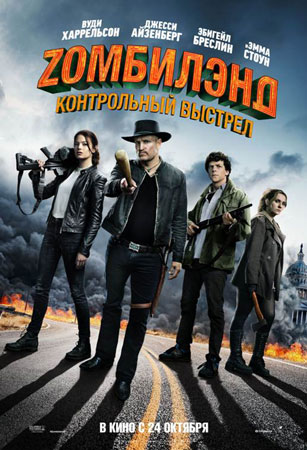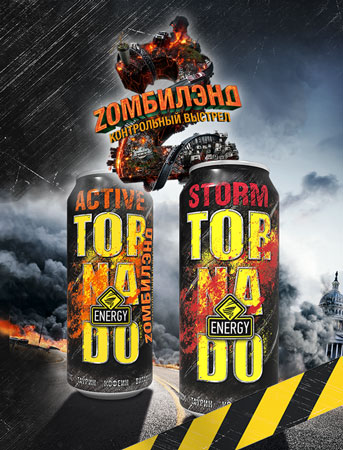 Source:
GC SNS Press Service