ILYNSKIYE LEMONADES – with traditional flavours that we remember from our childhood: Tarkhun, Lemonade, Dyushes and Taezhny Bereg, which allow consumers to experience the wide open spaces of Russia, the cleanliness and freshness of its rivers, the beauty of nature and the feeling of their own home.
Key features:
made in Russia according to traditional recipes and using modern European technology;
superb flavour;
original and stylish packaging;
good price.
ILYNSKIYE LEMONADES: available throughout your homeland!
Consumers throughout Russia will soon be able to buy this new brand!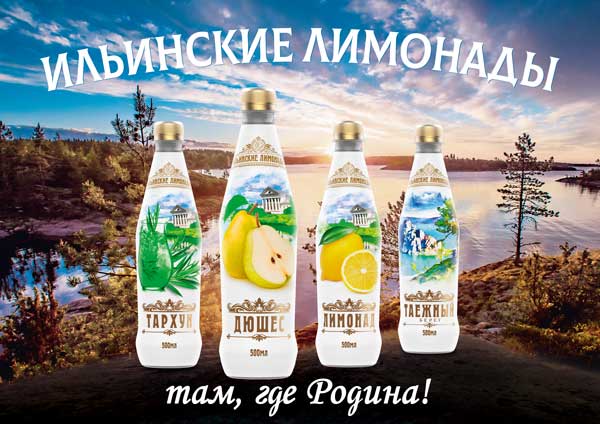 Source:
GC SNS Press Service