Bright, bold, stylish, with an invigorating cola flavor, complemented with refreshing lemon - all of this is FRESH BAR ALPHA COLA, a flavor for real men, launched in the spring of 2017 (0.48 L size).
The new arrival's success, complimented with strong marketing support, was apparent. In a short time, FRESH BAR ALPHA COLA has won over the love of consumers!
Great achievements in new flavor demand further growth and development. That is why it was decided to launch a new packaging size of ALPHA COLA - 1 liter, which is great for large group of friends or family.
On November 11, 2017, the first batch of the drink came off the assembly line and starting from November 17 it could already be purchased in stores in the central part of the country. Soon, the new FRESH BAR ALPHA COLA packaging size will be available to consumers all across the country from Kaliningrad to Sakhalin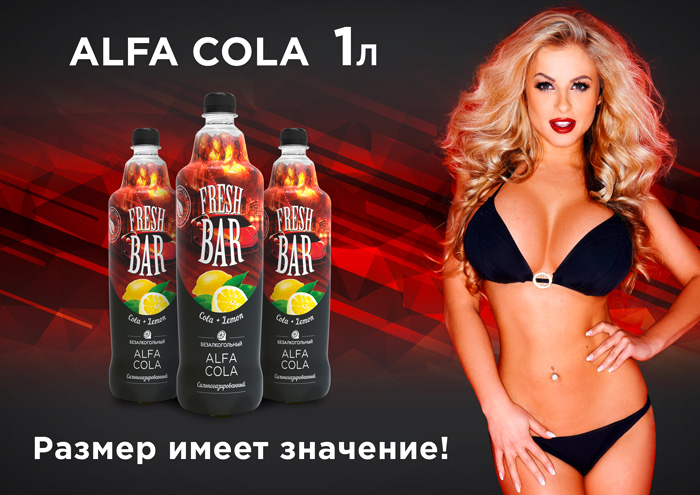 Source: GC SNS Press Service