On September 7 with the support of E-ON ENERGY DRINK will take place a large-scale rap festival Foucault Pendulum.
Location:
Museum of street art, Saint-Petersburg , Revolution route, 84
Event program:
Foucault Pendulum will delight guests with great music, performances of new modern rap stars and an incredible show.
The line-up is catching the imagination: the festival will be performed by Molly Vulgar, PHARAOH, LSP, Husky, GSPD, JEEMBO, THRILL PILL, LAUD, Emelewskaya, SALUKI, ZARAZA. All these artists have changed the notion about modern music long ago and collect full stadiums of fans independently! Foucault Pendulum will efface the boundaries of reachable and bring them all together on one stage.
E-ON ENERGY DRINK is responsible for energy and drive at the festival, which means that guests of the event will be charged with power and positive 100%!
On September 21 Foucault Pendulum will burst into Moscow and qualitatively rock fans of modern rap also!
More about the event: VK
Е-ON is for the real rapper!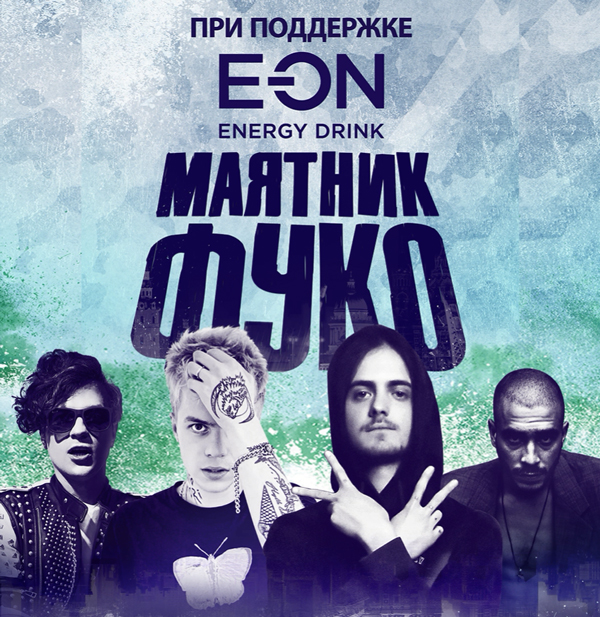 Source:
GC SNS Press Service