In 2017 E-ON ENERGY DRINK held a hot online beauty contest E-ON SEXY ENERGY. The project was so successful that it was decided to repeat it in 2018 but this time together with one of the most popular glossy men's magazines in Russia - MAXIM!
The competition runs from September 27 to October 27: new hot participants, a storm of emotions and super-prizes from E-ON for which you definitely need to fight!
The winners will be determined in 5 nominations: Sexy Boss, Lighter, Sporty, Queen of Rest and Energy.
More information about the terms and conditions of the competition: E-ON SEXY ENERGY 2018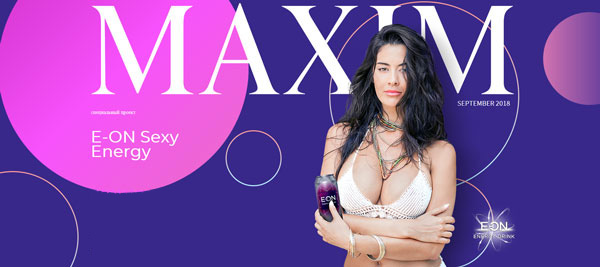 Source:
GC SNS Press Service