The second season of the SONGS project - the most honest music show on Russian television, which gives young and talented musicians a unique chance to perform in front of a large audience will start on February 16 2019 on TNT.
ABOUT THE PROJECT:
the coaches in the second season will include Timati (lead artist from the Black Star label) and Basta (lead singer from the Gazgolder Creative Group). This will be a really powerful showdown as each of these artists have their own history philosophy and understanding of today's music and of the latest trends, and their own approach to finding new talent and mentoring tomorrow's top musicians.
After the selection process Timati and Basta will each select their own team of musicians. The participant who gets the largest number of votes cast by viewers of TNT's show will win 5 million roubles. And in the final the coaches will personally select contestants to join the Black Star and Gazgolder teams.
As before the show will be hosted by Pavel Volya whose job is to appease the passions and assuage the competitive tension fired up to fever pitch. And for the first time the show will venture backstage: Ekaterina Varnava will support the contestants both before and after they perform, and ask them about their emotions, feelings and their personal stories - without which the SONGS project just wouldn't be the same.
As one of the main sponsors of the project E-ON ENERGY DRINK will get maximum brand visibility in the show and will have a role to play in each episode!
Don't miss it!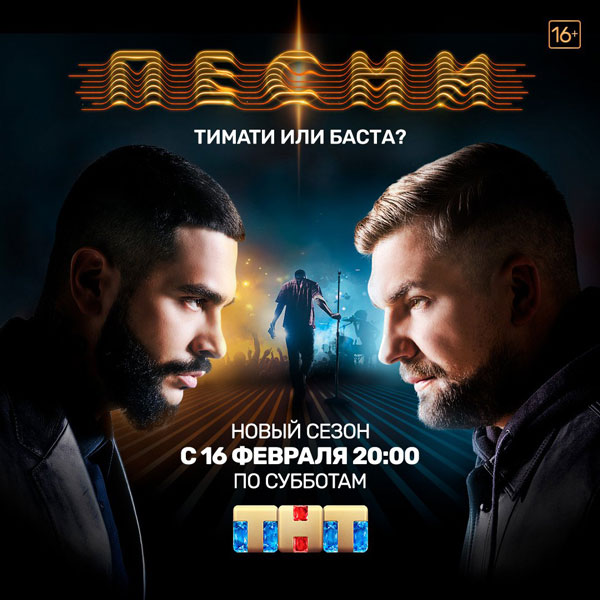 Source:
GC SNS Press Service