On July 8 an outrageous release of the show Musicality* was released on YouTube, where the main characters were Geegun, Philip Kirkorov and of course E-ON ENERGY DRINK! The guest stars, along with the show's host Maxim Galkin, joked a lot, appreciated contemporary songs and just had a great time.
In the framework of the release, the competition from E-ON ENERGY DRINK was launched, there are necessary conditions for participation in it:
sign up for E-ON account on Instagram (@eonenergydrink);
under the post about the contest, write in the comments what flavor you think is the best;
among those who leave comments, account administrators will randomly select winners within a month, who will receive a whole box of endless energy from E-ON and stylish souvenir gifts!
The episode of the show since its publication has reached the 3rd position in the YouTube trends and has already received more than 950 000 views!
Watch the episode of the show Musicality with participation of E-ON on YouTube
*Musicality is a popular show on the YouTube channel Gazgolder, where representatives of the past and new generation meet and discuss modern songs, as well as give them their own ratings. Guests of the show are always super popular stars!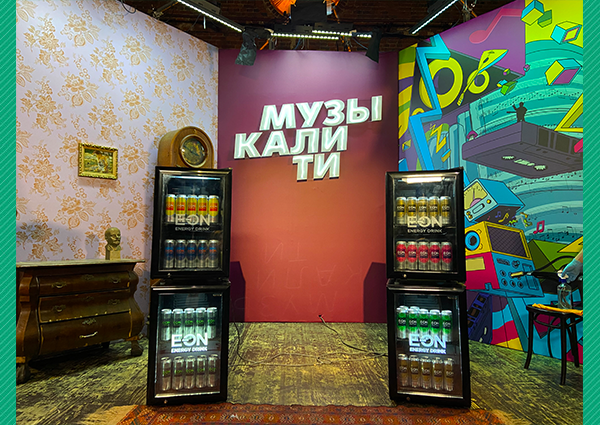 Source:
press office of GC SNS