On June 2 in Saint Petersburg, the Near Mint team, supported by E-ON ENERGY DRINK will hold a party, with, as special guest, the loudest figure in the global electronic music scene - DJ Varoslav.
DJ Varoslav is a Parisian of Czech origin who gets his inspiration from all over the place: whether it's 90s hip-hop or house music, he works away at it to create music that comes from the heart. That's how the DJ describes his sound: sliding from techno to deep house in waves of sexy positive energy.
DJ Varoslav travels widely to give performances: he frequently plays at Panorama Bar, Club der Visionaere, Watergate and Heideglühen, in Berlin, as well as Space, in Ibiza, Fabric and the famous Half Baked parties in London, the ReSolute events in New York, and, of course, Rex Club and Concrete in Paris.
Venue: Stackenschneider Club, 2 Konyushennaya Square, Saint Petersburg
Details about the party:
VK
FB
Join the night with E-ON ENERGY DRINK!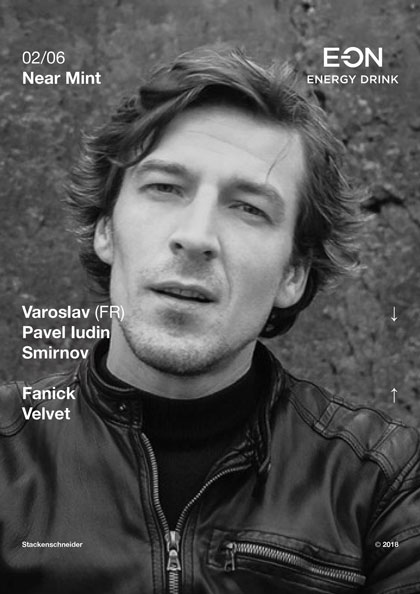 Source:
GC SNS Press Service