On 25 May MIKIS, the best mashup DJ in Belarus will make his debut in PLATINUM Night Club, Kaliningrad with the support of E-ON ENERGY DRINK. This year in Russia no party is complete without his music. That is clear fr om his rating on the site promodj.ru- which lists him as number 2 on the list of the best DJs in Russia.
DJ MIKIS will come to Kaliningrad for the first time, and E-ON ENERGY DRINK could not miss out on this event. Because E-ON is always wh ere the brightest and most beautiful people are, and at all the best parties.
Venue: PLATINUM nightclub, 29 Dmitry Donskogo Street
Event details:
VK
FB
Club-platinum.ru
Power up the night with E-ON ENERGY DRINK!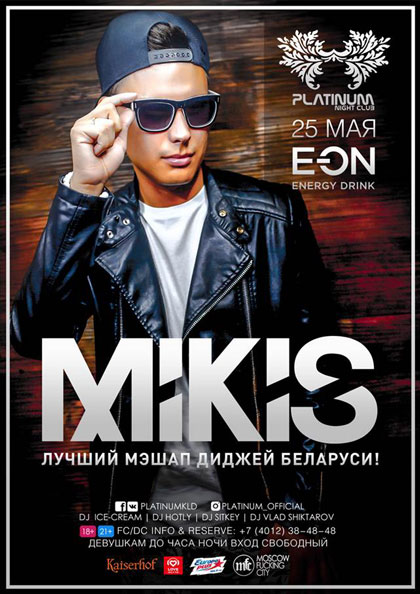 Source:
GC SNS Press Service