On September 13 in Novosibirsk with the support of E-ON will take place concert of DJ notorious music band KHLEB - BARBARA!
Her confidence on stage the purity of mixing the tracks and the sets that break the dance floors by bombing of bass hits, other musicians can only envy her!
And cooperation DJ BARBARA with music band KHLEB – is a guarantee that the upcoming Friday will be as crazy as the concerts of the band.
Location:
Novosibirsk, Karl Marks Avenue, 37/2
DOSKI bar is one of the partner-bars of a large restaurant company Siberia, which is introduced in 8 cities of Russia. In the daytime it`s a spacious, cozy and modern place to have a business lunch or meeting with friends and in the night-time it`s an atmospheric bar with special energy.
More about the party:
Join the night with E-ON ENERGY DRINK!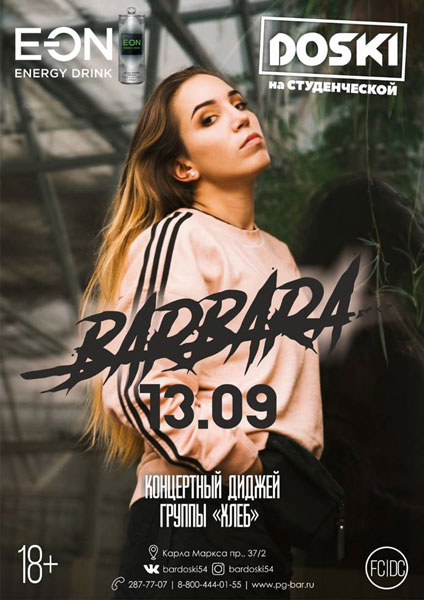 Source:
GC SNS Press Service