David Meyer is a German DJ and producer and one of the founders of Keinemusik, which has for the last 8 years been sharing its own philosophy and musical world view. An unstoppable series of hits, including, most recently, Voyage One, has brought David Meyer to the forefront of the electronic music community.
It's impossible to define or classify this artist's approach to music: he tends to use drum rhythms and is a master at combines them with techno and house beats.
The unique tracks and the energy of E-ON will create a really mesmerising atmosphere that will keep guests on a high until the early hours.
Venue: Soul Kitchen, 1 Lomonosova Street, Saint-Petersburg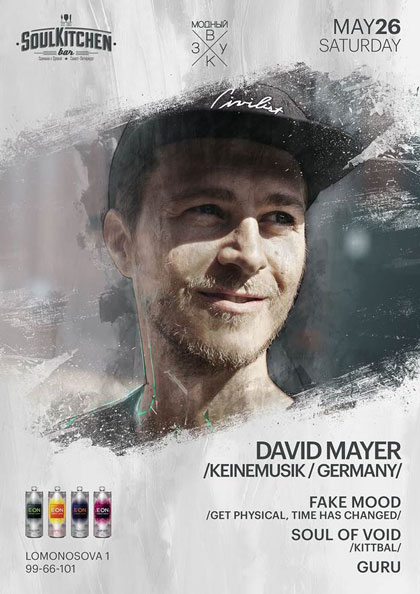 Source:
GC SNS Press Service