On October 6 the party Near mint will be held at the Stackenschneider club (St. Petersburg) with the support of E-ON ENERGY DRINK.
The long-awaited guest of the event will be Daniel Paul who created the legendary Berlin project Cab Drivers together with his colleague DJ Zky. Back in 1992 these musicians became fascinated with dance electronics and a couple of years later they founded Cabinet Records – nowadays the famous label that brought new aesthetics of house music with clean and minimal bass lines to the world. Today the Cabinet Records discography includes about 50 vinyl releases: Tommy Vicary Jr., DJ Honesty, Audio Werner, Brawther and, of course, Cab Drivers themselves release their music here.
In addition to their own label the tracks of the musicians can be found on DAP, Seasons Limited 1, Sonar Kollektiv, Pokerflat and Highgrade and the Slope project is the collaboration of Daniel Paul with DJ Honesty. At the party Near mint musicians Fanick, Smirnov, Pavel Iudin and Velvet will join Daniel Paul.
Location:
Club Stackenschneider, St. Petersburg, Konyushennaya Square, 2.
Join the night with E-ON ENERGY DRINK!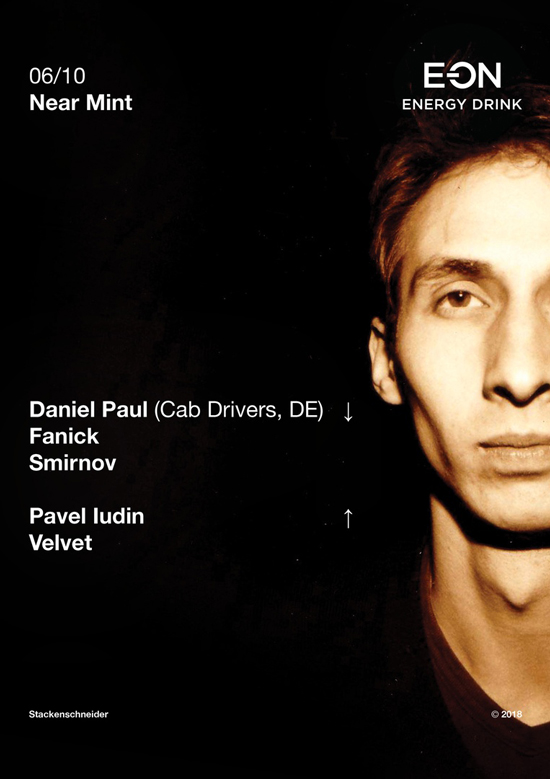 Source:
GC SNS Press Service