On June 2 and 3 gamers from 27 Russian cities will compete in a major on-line tournament in the game CS:GO (Counter-Strike: Global Offensive), supported by TORNADO ENERGY.
CS:GO – plunges players into an atmosphere of combat and risk, where the honor of their team is at stake, and there is a great range of prizes to be won. Players need total concentration, lightning reflexes and pinpoint accuracy. TORNADO ENERGY will come to the cyber-athletes' aid: the energy drink will help players recharge their batteries throughout the tournament.
In order to enter the CYBERBRIDGE, players must form teams representing their computer clubs. They are not allowed to play from home.
Event program:
June 2: from 17:00 to 23:00, Moscow time.
June 3: from 10:00 Moscow time till the end of the tournament.
List of prizes:
1st place: 5 RED SQUARE COMFORT arm-chairs
2nd and 3rd places: cash prizes
Details: VK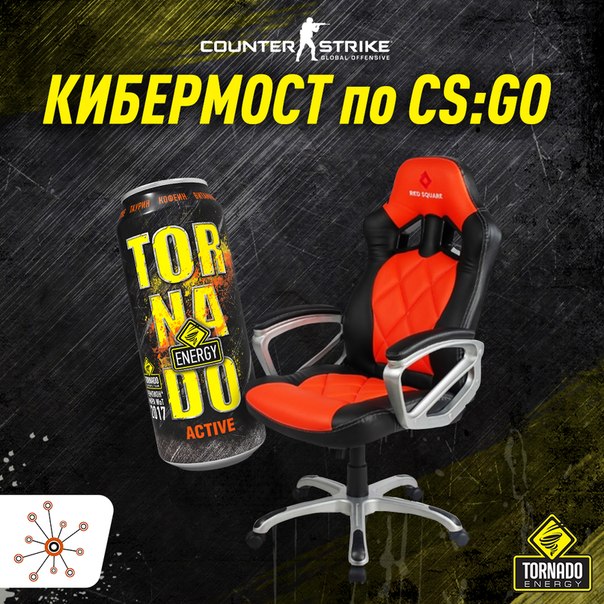 Source:
GC SNS Press Service