The TORNADO ENERGY team has launched a large-scale project, and participants will be able to win a case of revitalising energy drinks.
As part of the promotion, the brand asks gamers from all over the country to let the organisers the addresses of any clubs that still don't sell the number one cybersports drink. If that cyber club then places an order for the product then the contestant who sent in the address will win a case of TORNADO ENERGY!
The project was launched on June 27, and as of today the organisers have already been sent more than 70 current addresses of computer clubs from all over Russia.
This means that before long cases of TORNADO ENERGY will be on their way to cybersports fans.
Send addresses of cyber clubs to the e-mail:
info@gfdrinks.ch , with the heading My Cyber-friend.
Dates of the project:
From June 27 to September 1, 2018.
Find information about the project in the TORNADO ENERGY group.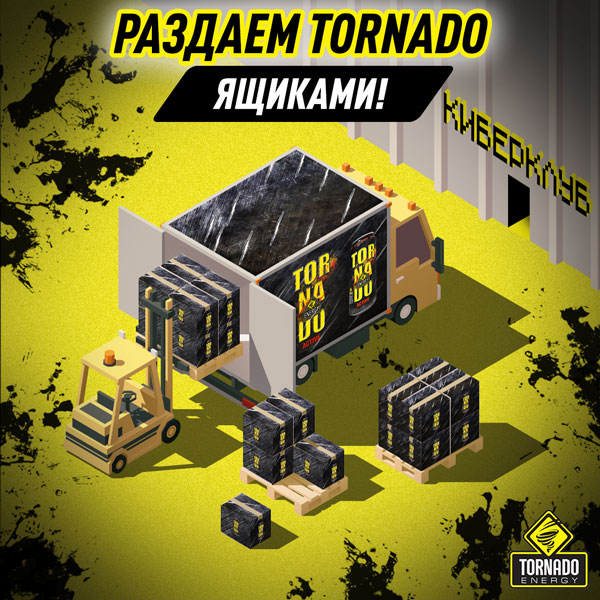 Source:
GC SNS Press Service