On March 6 2021 the Wonderland party with the support of E-ON ENERGY DRINK will be held at the WARPP nightclub with the participation of musician Izhevski
Wonderland is a real fairy tale filled with charming melodic motifs.
Mysterious characters will accompany guests of the event to the universe full of unexplained wonders, where a bright show will be waiting for them from the stigma show, a market of outlandish goods, good music and fairy godmothers dancing among the velvet cloudsJ.
The highlight of the night will be performance of the musician Izhevski (All Day I Dream) and also the creators of Wonderland - Valer den Bit and Nikita Grib.
This night magical, harmonious music will charge every participant of the party with a magical mood, and E-ON ENERGY DRINK will provide a charge of endless energy and drive!
Location:
WARPP night club, Saint Petersburg, Liteynyi Prospect, b. 53
More about the party:
VK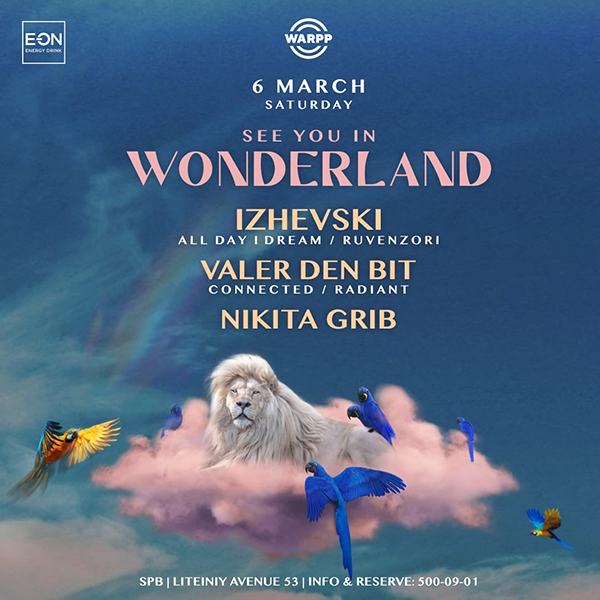 Source:
Press office of GC SNS