From October 29 to November 22 the mobile racing game Asphalt 8: Takeoff hosted the TORNADO ENERGY tournament.
Users of the game competed with each other on speed, and the fastest players on the Android and iOS platforms received prizes from TORNADO ENERGY – 100 000 rubles each!
The brand received a large-scale representation in the framework of the game:

- in the name of tournament;
- in the name of game mood;
- in promotional banners;
- in targeted advertising;
- in push notifications for all users of Gameloft company.
Following the results:
- in total the brand has received more than 10 000 000 brand contacts;
- more than 1 300 000 unique users of the game learned about TORNADO ENERGY!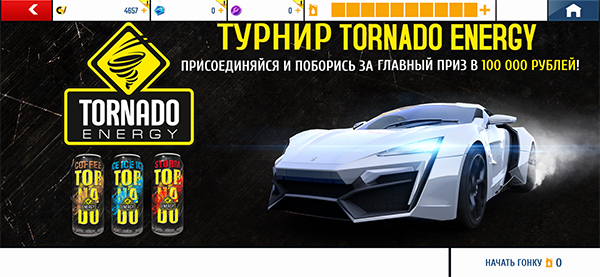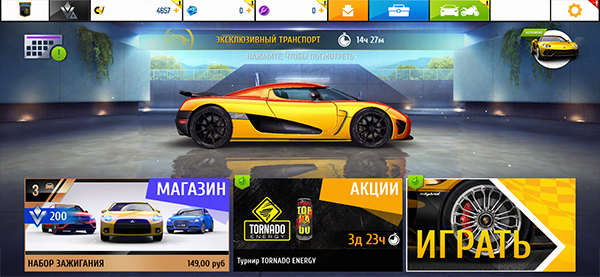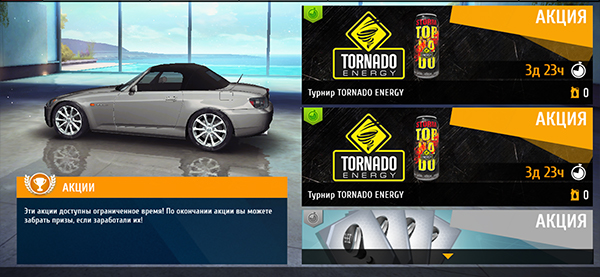 Source:
Press office of GC SNS