The next great news of the Rebranding project was not long in coming!
This time we congratulate SNS-Neva and SNS-Ryazan on their housewarming. We are sure that victories await the teams of these branches in new business achievements in new working locations created in accordance with the highest standards of comfort, practicality and design. Colleagues traditionally celebrated the housewarming with a delicious cake from the Company and shared their impressions of the move:
SNS-NEVA
Anton Tulupov, General Director of the branch:
"Excellent location: colleagues quickly get from the metro on foot.
Office: with novelty and comfort is a pleasure.
Warehouse: everything is made super comfortable for work.
My team is happy with the move. And I`m also! "
Vadim Sorokin, head of the warehouse:
"I have only positive emotions from moving to a new place. The office is nice, and the warehouse is just wonderful. I work in comfort, that is nicel. "
Alexander Bakash, sales representative:
"Everything is great in the new place: the office is super, the warehouse is a blast, and the cake that our team received from the Company for the housewarming is generally the most delicious one that I have eaten in recent years :)"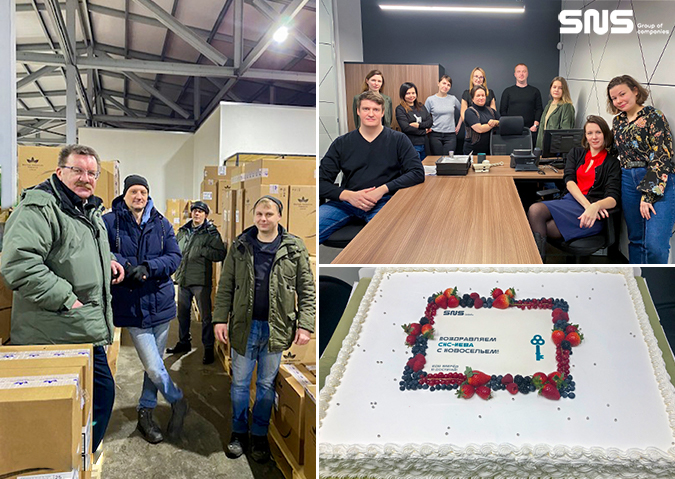 SNS-RYAZAN
Anton Savchenko, General Director of the branch:
"My team and I are thrilled! In addition to the office, we all highly appreciated the warehouse: everything is made super-quality and comfortable! "
Denis Frolov, head of warehouse:
"I`m full of positive from moving to a new office!
The warehouse is cool, spacious, and bright. It's a pleasure to work"
Natalia Kiseleva, sales representative:
"Comfortable, spacious, everything is new and modern.
Our whole team also appreciated the warehouse, that is very comfortable for work.
We are all on positive about the move"
Congratulations to the branch teams with the move!
The implementation of the Rebranding project continues in accordance with the Company's plans.
Rebranding is one of the large-scale and significant projects of GC SNS, in the framework of which the company's branches all over the country are gradually implemented updated standards for finishing and equipment of office and warehouse spaces.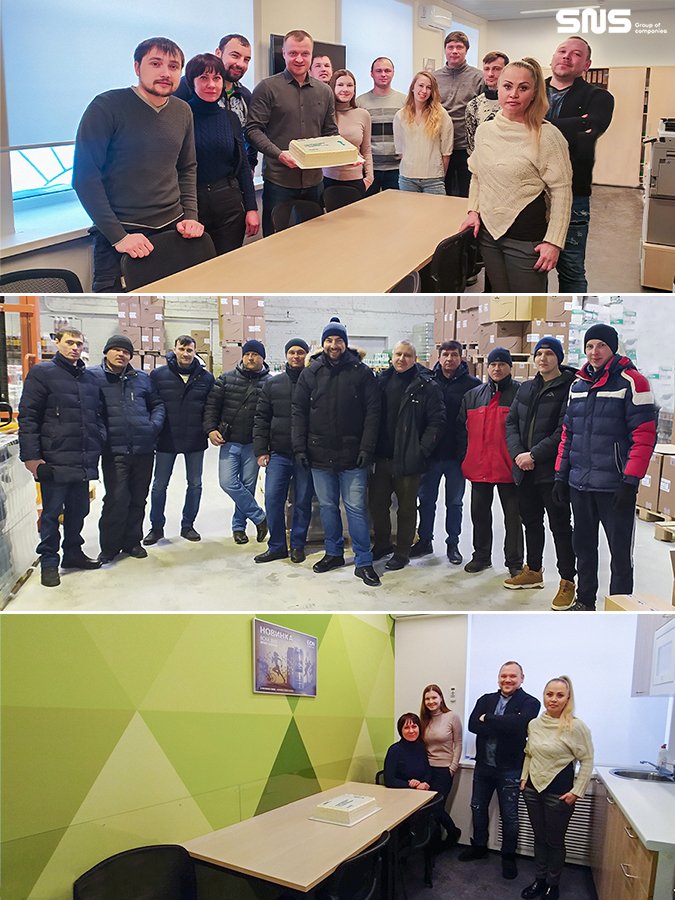 Source:
Press office of GC SNS