In SNS-Cheboksary the Rebranding was successfully completed, and now the branch team works in a new office created in accordance with the highest standards of comfort, practicality and design!
Colleagues celebrated the housewarming, enjoyed a delicious cake from the Company and shared their impressions from the move:
Alexander Khakimov, General Director of the branch:
"The new office is designed for comfortable work as much as possible. Here is a great environment and atmosphere for productive work and achieving new business victories! Separately I would like to thank the employees of the Administrative and Technical Department: Dmitry Korenyako, Manager of the Regional Development Department, and Sergey Lozin, Deputy Director of the Administrative and Technical Department, for their high involvement in the process of implementing the Rebranding project in our branch"
Gleb Ivanov, sales representative:
"When I first saw the new office, I was overwhelmed with positive emotions from what I saw! It is a great pleasure to work in comfort, to feel almost at home in the office. I heard only enthusiastic reviews from my colleagues! "
Ivan Lantsov, IT specialist:
"I feel super positive emotions from the move. It is a special pleasure the new comfortable server room, where all the equipment is perfectly placed. It has a positive effect on the smooth operation of all business processes in the branch"
Congratulations to our colleagues on the move and wish you the most productive work in new office!
The implementation of the Rebranding project continues in accordance with the Company's plans.
Rebranding is one of the large-scale and significant projects of GC SNS, in the framework of which the company's branches all over the country are gradually implemented updated standards for finishing and equipment of office and warehouse spaces.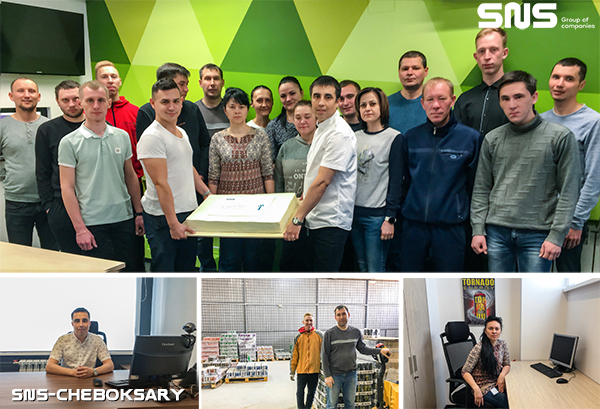 Source:
Press office of GC SNS