Another positive news of the Rebranding project: this time a housewarming party with a delicious cake from the Company in a new workspace created in accordance with the highest standards of comfort, practicality and design, celebrated the team of the SNS-Kursk branch!
Colleagues shared their positive emotions from the move:
Dmitry Dotsenko, General Director of the branch:
"The new office is excellent: spacious, bright, everything is created as much as possible for comfortable work. Special thanks to Roman Kulik, Manager of the Regional Development Department, ATD. Thanks to his involvement in the process, the Rebranding took place quickly and clearly"
Alexander Zherdev, Head of the branch warehouse:
"Everything is just great in the new place! Thanks to the new modern capacious warehouse, the work is even more productive"
Alexey Balyba, Sales Representative:
"I have only positive emotions from the move. And I heard only glowing comments from my colleagues"
Sure, that the new workspace will make the work of the SNS-Kursk branch team even more productive and inspire to conquer new business heights!
The implementation of the Rebranding project continues in accordance with the Company's plans.
Rebranding is one of the large-scale and significant projects of GC SNS, in the framework of that the company's branches all over the country are gradually implemented updated standards for finishing and equipment of office and warehouse spaces.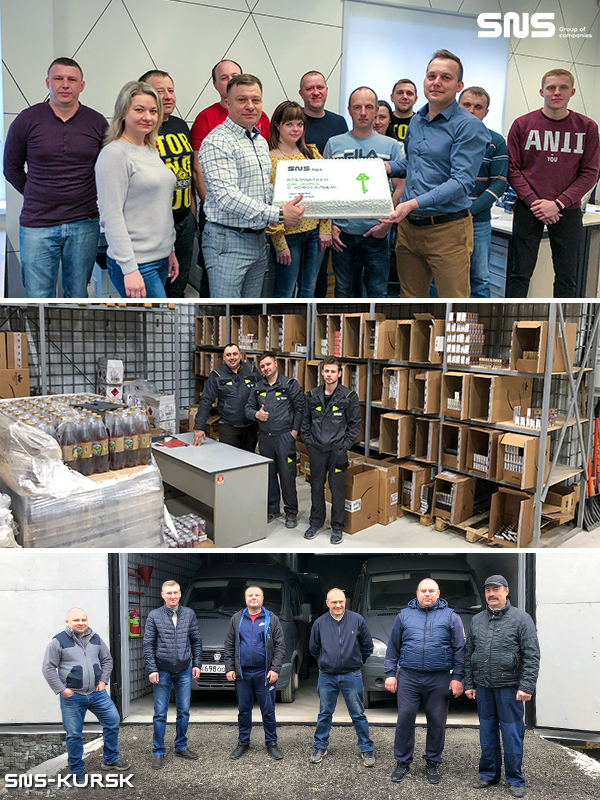 Source:
Press office of GC SNS