The GC SNS has once again made the Forbes list of the 200 largest companies in Russia: in 2017 it rose 1 position compared with the previous year and we now occupy 41st place, with a revenue of 161.3 billion rubles * in 2016 (an increase of 7 billion rubles on 2015)!
Our neighbors in the ratings list – the top hundred major public companies and private Russian companies including Lukoil, the X5 Retail Group, Norilsk Nickel, MTS, Novatek, M.Video etc.
This is an excellent result which the GC SNS team well deserves!
*Turnover (net) from sales of goods, production, work and services, exclusive of VAT, duties, and other obligatory payments)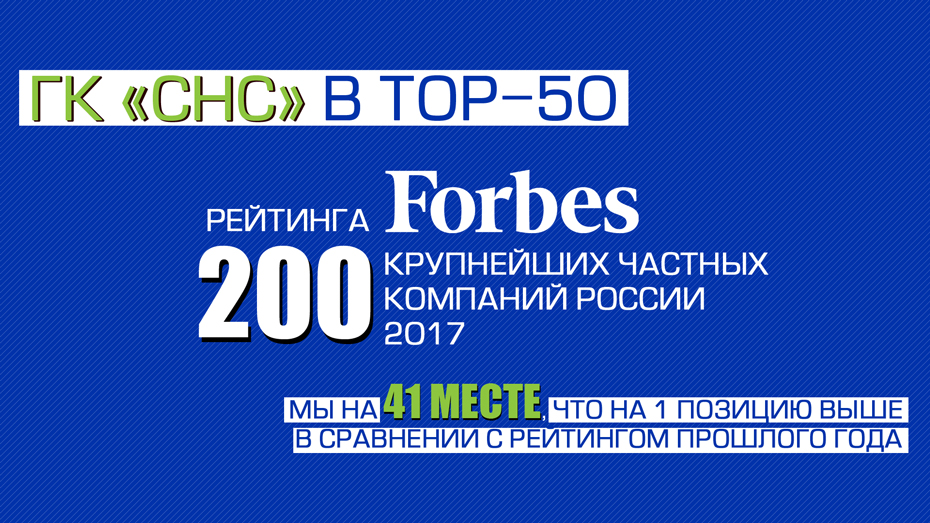 Source: forbes.ru