The GC SNS has again listed the TOP 100 on the RBC 500 list: according to its 2016 results, it is 66th on the list of the 500 biggest companies, of various ownership structures, legal form and jurisdictions, which is 2 positions higher than in the previous year!
Our neighbors in the rating are the hundred biggest Russian companies, including Gazprom, Lukoil, Sberbank of Russia, Russian Railways, VTB, Rostekh and others.
Congratulations to the GC SNS! This result is something we all deserve!
*In the RBC list all profit figures are rounded to the nearest whole number.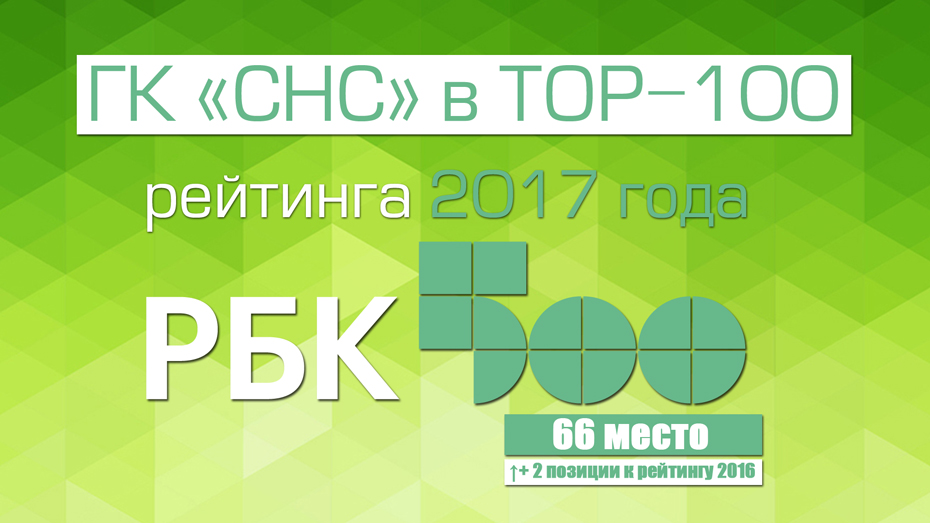 Source: www.rbc.ru