Positive news from the world of gaming!
TORNADO ENERGY esports team in PUBG discipline having overcome powerful fights with the strongest teams, took 1st place in the DREAMHACK WINTER SHOWDOWN tournament and won $13 500 in prize money!
2nd place was taken by the Virtus.pro team ($7,000 in prize money).
3rd place for the Istanbul Wild Cats team ($3,500 in prize money).
There is no doubt that in 2021 the TORNADO ENERGY team is waiting for new victories!
We are rooting for our people!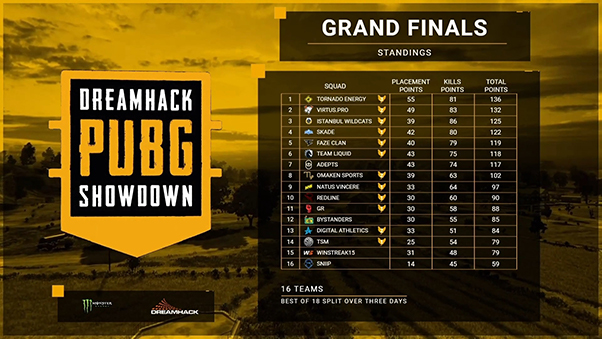 Source:
Press office of GC SNS